Under the Railroad Trestle in Spray, NC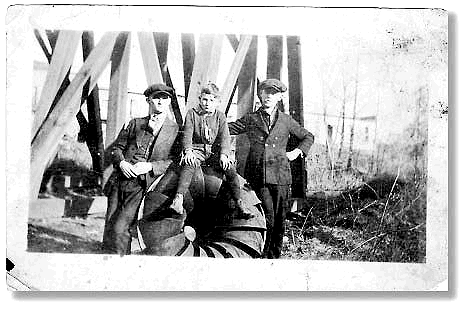 The back of this photo says: " Hugh Lee, Coy Vest, Lyman Cheek. Old water wheel under the railroad trestle." Hugh Lee was my daddy's father. Lyman Cheek was my daddy's uncle.
Hugh Lee's wife was Cleo Janney. Lyman Cheek's wife was Okey Janney. Lyman and Okey were the grandparents of Anne Cheek, who married Neil Fair; Susan Cheek, who married Bill Pace; Phyllis, and Norwood Cheek, Jr.
(This photo and information were submitted by Michele Lee Grant and is from the personal photo collection of her late grandfather Mr. Hugh Lee, a lifelong resident of Leaksville.)