The Pump at Five Forks in New Leaksville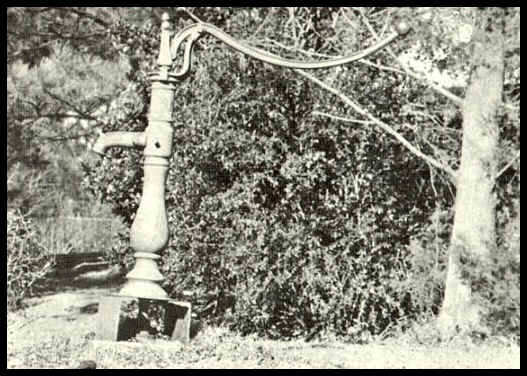 This is the old community pump that served the Five Forks area of New Leaksville in the days before indoor plumbing. For a later photo of the same area, click here. Below is a poem written by Leaksville native John Marshall Carter entitled, The Pump, from his collection of Leaksville-related poems, Wampus Cats and Dan River Rimes.

The Pump

The old community water pump is
Now buried in an asphalt grave:
Another of long-loving play-
Grounds...buried in my mind.

I've wondered if going to the
Pump to get water was fun?
When I came along, the old dry
Pump was as far as Mama'd let me
Run.

Later, I was allowed to go near
On my trike; then I circumvented
It, that is, when I graduated
To a balancing bike!

The pump was the center of 
Attraction for the 'kick-the-
Can' carnival-
I wonder sometimes, if going to
The pump was the same when
Going to the pump wasn't a
Game?