Mrs. Janet Jeffrie's 2nd and 3rd Grade Class
Central Elementary School (Spray, NC) 1965-66
For a larger view of this photo, click here.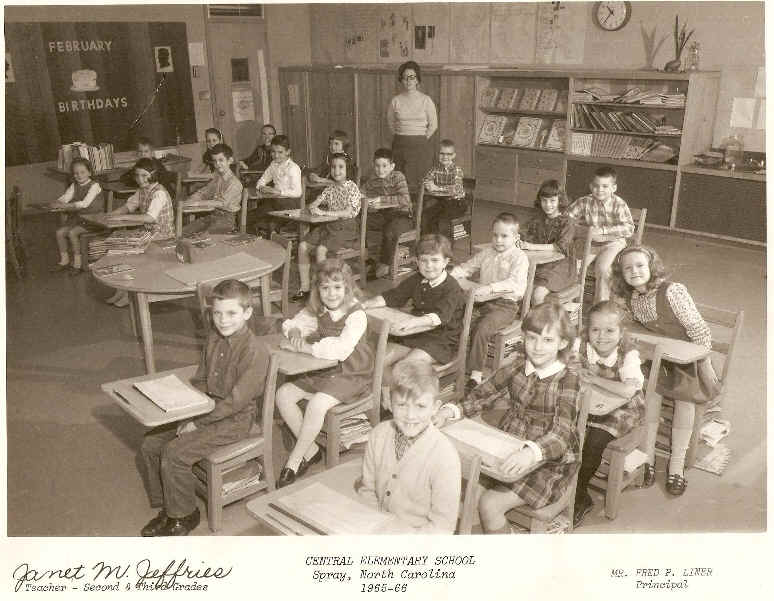 very back row, left to right: ann fulcher, steve turner, joanie edwards, chris tulloch
next row forward: lisa wilson, johnny johnson, tim brame, karen liner
next row forward: ann vernon, guy lucas, ?
next row forward: doug ?, ?, ?, ?, susan phillips, mike ?
nearest row: david wilkerson, wendy owens, ?, jan bebber
---
i need help with a lot of these! please send
identities to: kenny@leaksville.com
(Photo and information submitted by Steve Turner )
---