Dupont Ladies' Softball Team, c.1952-55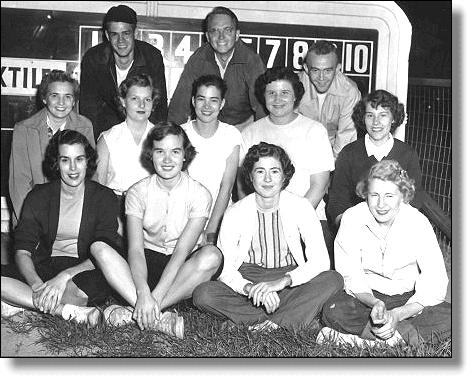 This is an old photo of my mother's. I think it was made circa 1952-1955. She played on a softball team made up of Dupont employees. I only know who three of these individuals are, but if a few more people see the photo, they might be able to identify the others.
On the front row
:
Far left
, Madeleine Brown (my mother), who married "Mickey" Lee; Dot Brown (no relation), who married Mickey Ball; far right, Betty Gentry, who married Lou Pakula. These three ladies were all from the LSD area.
(Photo and information submitted by Michele Lee Grant )