New Leaksville YMCA basketball team c.1940
Taken at the old YMCA (later Boys Club) on Harris Street in "New Leaksville"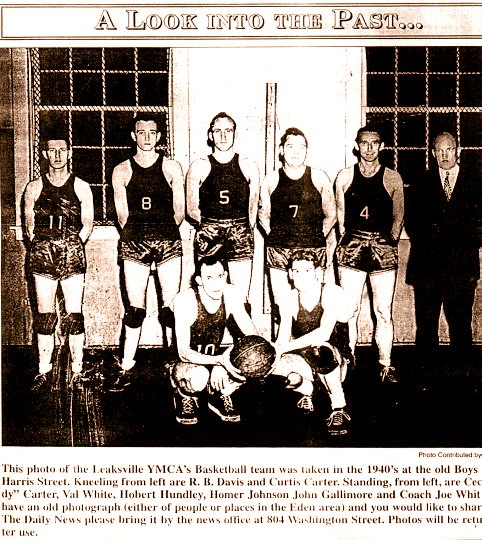 Note: University of North Carolina basketball records show that UNC defeated Leaksville YMCA in a home basketball game on January 5, 1937. The final score was 59-12. Click here to see that page on the UNC web site. The UNC Tarheels were coached by Walter Skidmore that year to an 18-5, second-place finish in the Southern Conference.
Back to Photos
R. B. Davis, Curtis Carter, Howard Cecil "Buddy" Carter, Val White, Hobert Hundley, Homer Johnson, John Gallimore